Glowing Embers Counselling
Where your spark becomes a flame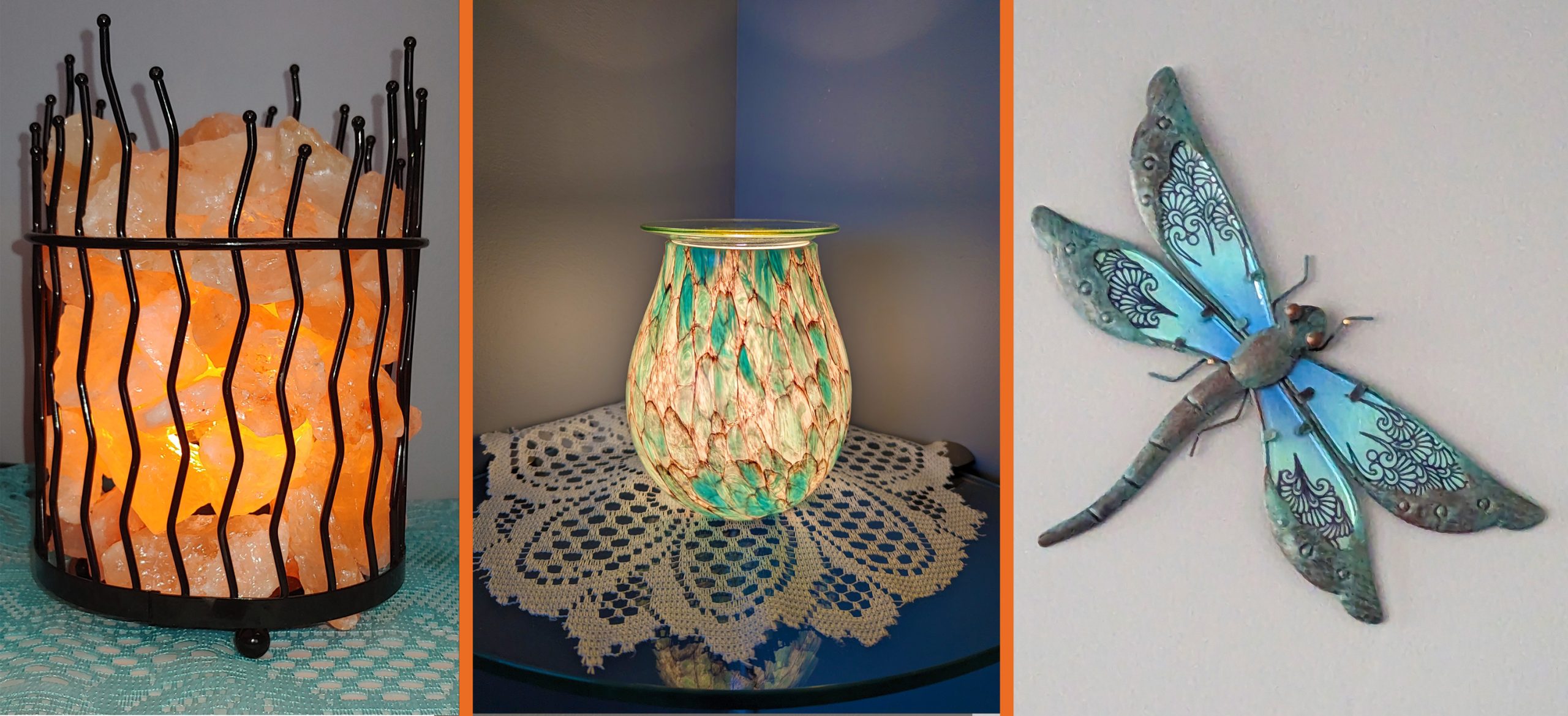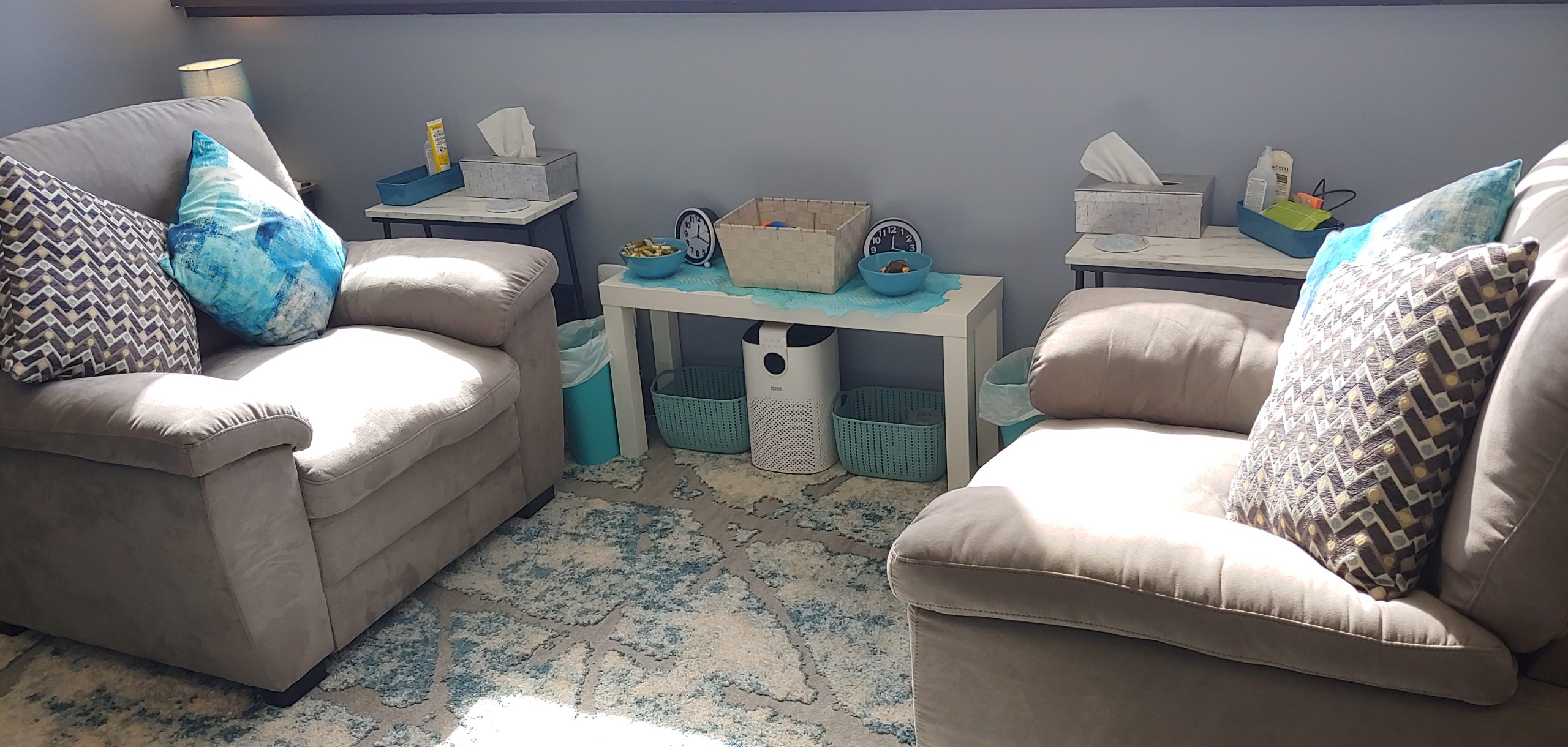 Teresa
Registered Social Worker/Psychotherapist
To share a little bit about me…
I have been working with trauma survivors for over 15 years, in various fields, such as  Corrections, Shelters, the Justice system, hospitals, and Family and Children's Services. I have volunteered as a Spiritual Care Provider with Grand River Hospital and currently volunteer with Hospice and National Service Dogs
I am trained in the following modalities:
Eye Movement Desensitization Reprocessing (EMDR)
Cognitive Behavioural Therapy (CBT)
Dialectical Behavioural Therapy (DBT)
Acceptance Compassion Therapy (ACT)
Attachment Theory
I have extensive knowledge in:
Mental Health
Grief – Bereavement and Loss
Trauma
I believe in the following:
The client drives the session – I do not make an agenda.  This time is yours to discuss or work on what you would like.
I will be transparent with you – There are no secrets, and I don't hide things.
There needs to be a connection between you and the therapist.  If you (or I) feel that there is no connection, I will work hard to find another therapist that meets your needs.  Please do not feel that I am your only choice.
I will meet you where you are – if you have addressed past issues with another therapist and feel they are resolved, then I do not need to know about them.  Whatever is happening now or affecting you now, is what we will work on.
Reaching out is the most challenging part to ask for help.  I would be honoured to walk beside you on your journey.
Our Therapy Focus
Our experience enables us to focus on the client's personal journey. We have specialized skills to accompany a client who may be a survivor or witnessed a traumatic event.
We meet the client where they holistically are and set goals together. We take a whole person approach towards healing utilizing a variety of different modalities.
Our Treatment Focus
Our focus is to assist individuals in gaining awareness and empowerment on their journey. We will provide tools that will assist client's to redirect their attention; thus provide healing towards challenges they experience.
We will aid individuals heal, energize, and become aware of their inner strengths. We will achieve this by providing a neutral safe space, mindful listening, and a personalized therapeutic plan.
Our Client Promise
We promise to be there for you along your therapeutic journey. Our goal is to help you grow from your struggles, heal from your pain, and move forward to where you want to be in your life.
Intimate Partner Violence (IPV)
IPV is abuse or aggression that occurs in a close relationship.  Fear and anxiety are two of the most common and uncomfortable emotions that we can experience.  We will provide safety planning, emotional coping strategies, and support.  We will encourage the motivation, perspective, and joy that you once had in your life.
Sexual Assault (SA)
SA is when a person intentionally sexually touches or physically forces themselves on another person without that person's consent. We can help you overcome feelings of hopelessness, depression, and trust.  We will accompany you on your journey to healing.
Mental Health (MH)
MH encompasses our emotional, psychological, and social well-being. MH affects how we think, feel, and act. We offer a supportive place to discuss challenges and solutions to better strengthen you.
Post Traumatic Stress Disorder (PTSD)
PTSD can occur to anyone who has experienced or witnessed a traumatic event. We will assist you in calming the flashbacks, nightmares, and avoidance. We will provide a gentle presence on your journey to safety.
Grief and Loss
Loss starts to occur prior to our loved one passing away and the feeling we are left with when they are gone. Grieving is a natural, healthy response to loss and may include feelings such as shock, anger, resentment, sadness, guilt, relief, and despair.
Attachment
We will work on strengthening the childhood attachment to a more meaningful adult attachment style. This will provide a more positive perspective and increase the self-esteem/self-confidence within you.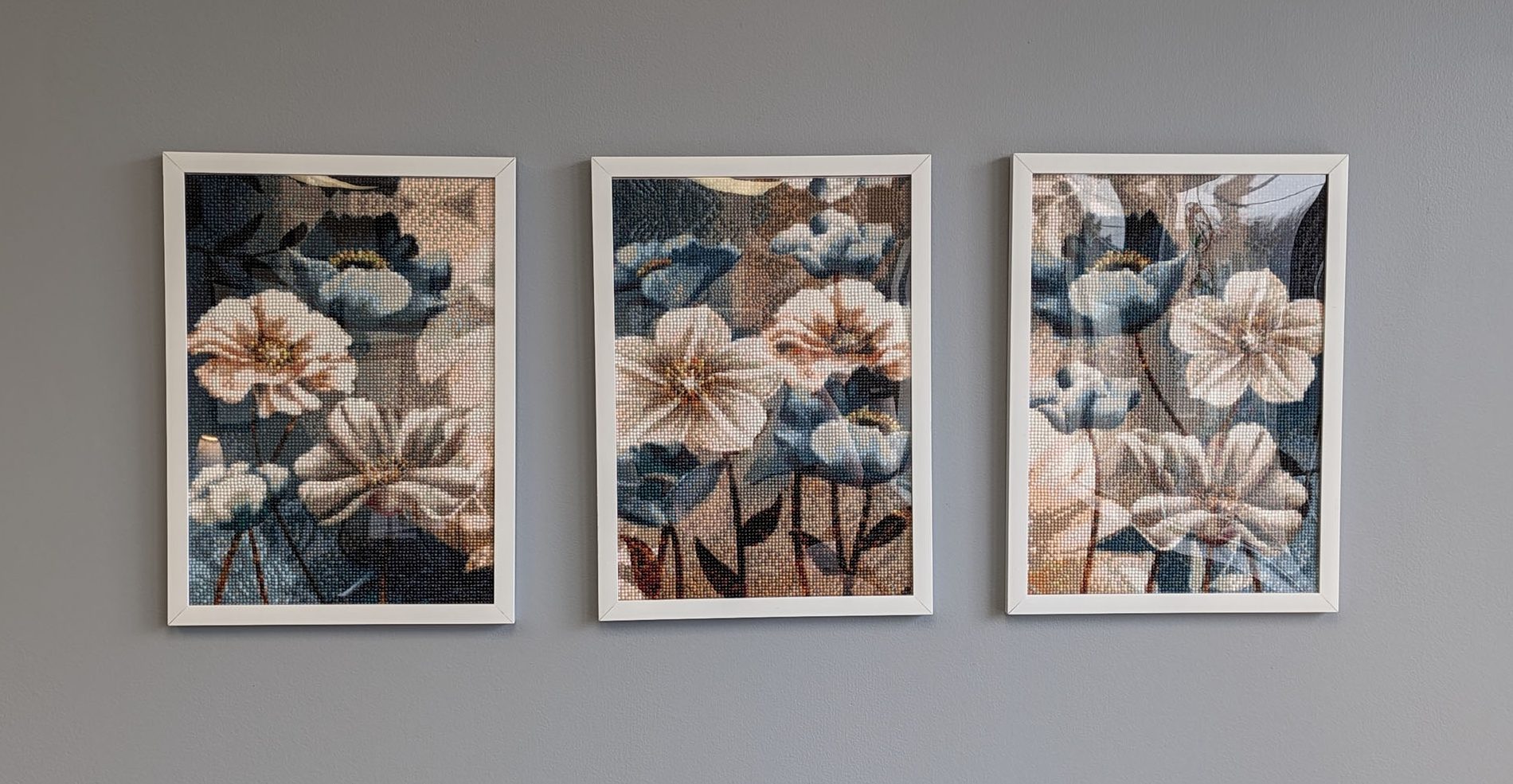 What is Therapy?
Therapy is a collaborative session between the therapist and the client. A professional therapist helps clients identify goals and solutions to problems that cause emotional turmoil in their lives. The therapist's overall goal is to improve the quality of life that they and the client are working alongside.
Is Confidentiality Guaranteed?
Yes, everything you say is confidential and we are held by a Code of Ethics to protect your privacy. You can ask us questions if you have concerns about the process of confidentiality. There are some exceptions to the rule of confidentiality. By law, we are required to report:
Threats of harm to oneself
Threats of harm to other
Suspected child or elder abuse – if the client is the victim or perpetrator.
What Makes Therapy Successful?
The short answer is – YOU. Therapy is a personal step that helps many clients along the way. Your success depends on how open you are to the process. If you are willing to take the time to look within and do the work necessary for change, you will be successful.
Why do People Attend Therapy?
People see a therapist for a wide range of reasons. Sometimes an event occurs that initiates an individual to seek out help, while others may attend therapy as it provides a trained objective person to help them work through issues they may have been struggling with.  Therapy is beneficial as a client will feel a sense of control in their life and have the tools to be able to make better decisions or changes in their life.
How Can Therapy Help Me?
There are too many benefits of participating in therapy to list!  Therapists can provide support, problem-solving skills, and coping strategies for a wide range of concerns. Therapists, being objective, can provide an alternate perspective to a situation that has left you uneasy. The benefits of therapy depend on the client's commitment and level of readiness. Some benefits can include, boosting self-confidence or improving self-esteem, improving communication skills, learning/finding new coping skills, attaining a better understanding of yourself, changing old patterns, and developing new ones, or managing your emotions such as sadness, anger or other highly charged emotions.
What Does the First Session Look Like?
The initial session will be an initial assessment to discuss your history (based on what has brought you to therapy) and goals for treatment.  During this first session, the client will have the opportunity to see how therapy will work, review office policies, privacy, and confidentiality, as well as determine whether there is a positive rapport between you and the therapist.
How do I know the Therapist is Registered?
By choosing a therapist registered with a professional body you can be reassured that they have met the standards of training and experience required by that organization. Most professional bodies will also have a Code of Ethics and Principles that outline the way their members should work, and a complaints process if needed.
As a Social Worker, I am registered with the Ontario College of Social Workers and Social Service Workers (OCSWSSW).  I have included their website so that you may verify that I am registered.  https://www.ocswssw.org/members/online-register/   If needed, the complaints process is on the website as well. 
Do I Have to Pay for Counselling Sessions?
Yes, you do.  The payment will be made directly to me and upon receiving the payment, I will issue a receipt.  The receipt may then be kept in your personal records at home for income tax purposes, or if you have benefits you may submit it to your benefit holder.  I accept cash, e-transfer, cheque, or credit card. If payment is delinquent, there is a possibility that services will be suspended. 
What is your cancellation policy?
I require 24 hours' notice of cancellation or you will need to pay for the appointment. An occasional exception may be made in the case of an emergency. It's important that we meet consistently to make progress.
What theoretical approach do you use?
I utilize a variety of theories and techniques. I practice Cognitive Behavioral Therapy (CBT), Dialectical Behavioural Therapy (DBT), Acceptance Commitment Therapy (ACT) Solution Focused Therapy, Eye Movement Desensitization Reprocessing (EMDR), Positive Psychology, Motivational Interviewing (MI), Client-Centered Therapy, and Mindfulness techniques are often helpful for my clients.
Do you prescribe medication?
No, I am not a medical doctor. Many of my patients find medication helpful, and many of them also progress well in therapy without medication. If you want to be evaluated for psychiatric medication, contact your primary care physician.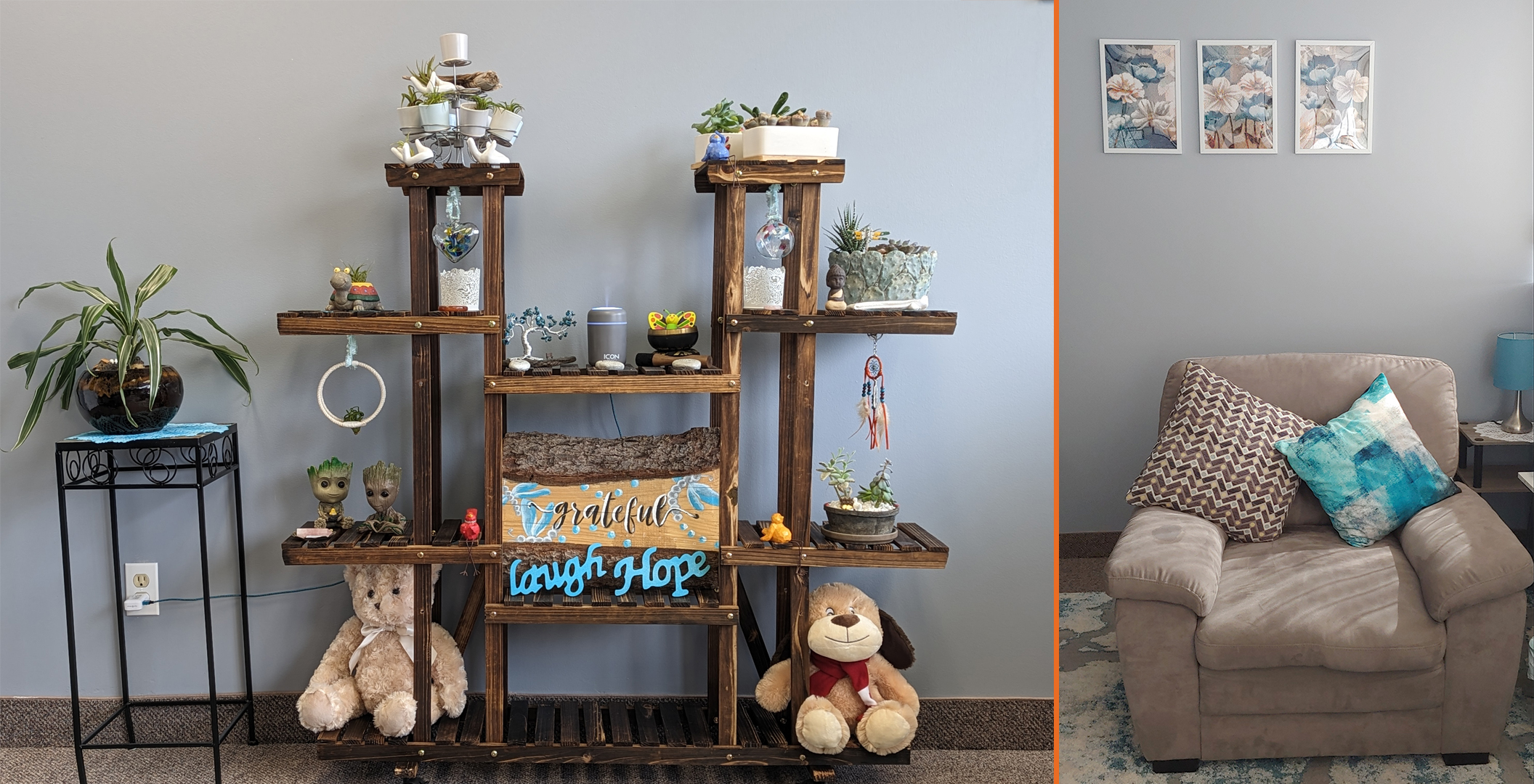 Get Started
Please contact us with questions.
Glowing Embers Counselling
Phone: 226-505-3031
Land acknowledgement
We acknowledge that the land on which we gather is located on the Haldimand Tract, land that was granted to the Haudenosaunee of the Six Nations of the Grand River and is within the territory of the Neutral, Anishinaabe, and Haudenosaunee peoples. We acknowledge the enduring presence of the Indigenous people with whom we share this land today, their achievements and their contributions to our community.